To all our friends and to all friends of Audio Theatre everywhere:
Thank you for tuning in March 4, 2000 on NYC's WFUV 90.7FM Classic Radio from 11 to Midnight while
STAGE SHADOWS PRESENTS TWO LIVE RADIO RECORDINGS FROM THE MUSEUM OF TELEVISION & RADIO REVOLT OF THE WORMS by PEABODY AWARD WINNING ARCH OBOLER AND BEGGARS CAN BE CHOOSERS by HENRY SLESAR, MASTER OF SUSPENSE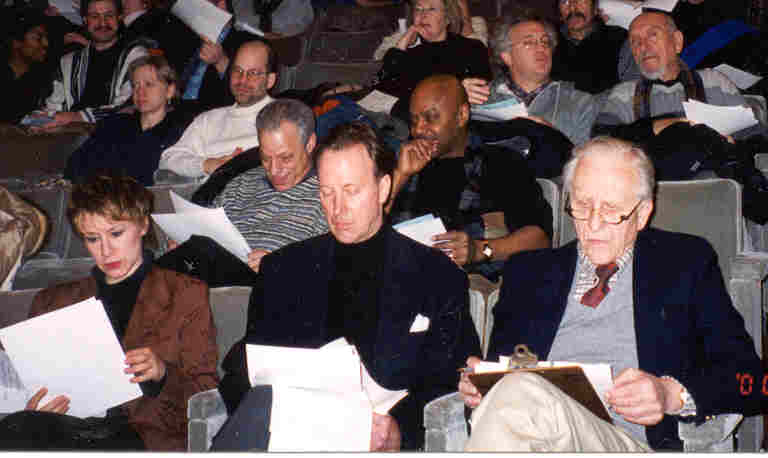 On FRIDAY, JANUARY 28, 2000, from 7-8 p.m., STAGE SHADOWS MYSTERY THEATRE COMPANY recorded two thrilling tales of horror and suspense, with live and recorded sound effects, original music, and one of New York's most exciting ensemble companies, as it continues it's third season of audio theatre productions, recorded live before a studio audience at the MUSEUM OF TELEVISON & RADIO, 25 West 52nd Street, in midtown Manhattan. The recording will be broadcast over WFUV 90.7 FM in New York on March 4, 2000.
The public was cordially invited to attend. Admission was FREE with the Museum's suggested donation of $6.
In Peabody Award Winning Arch Oboler's play "Revolt of the Worms", from the classic series, "Lights Out, Everybody", a chemical scientist is furious at a world gone mad. His blind obsession creates a reality beyond his worst nightmares when his experiments with hormones go horribly wrong.

All rights of any nature whatsoever are reserved by the Arch Oboler Estate. Any unauthorized duplication is a violation of applicable laws.

Henry Slesar, veteran writer of many classic "Twilight Zone" and "Alfred Hitchcock Presents" episodes, may have written this evening's second play, "Beggars Can Be Choosers" for those among us who have secretly craved revenge against The Most Popular Kid In School. But as always with the wily and masterful Mr. Slesar, things are definitely not what they seem to be.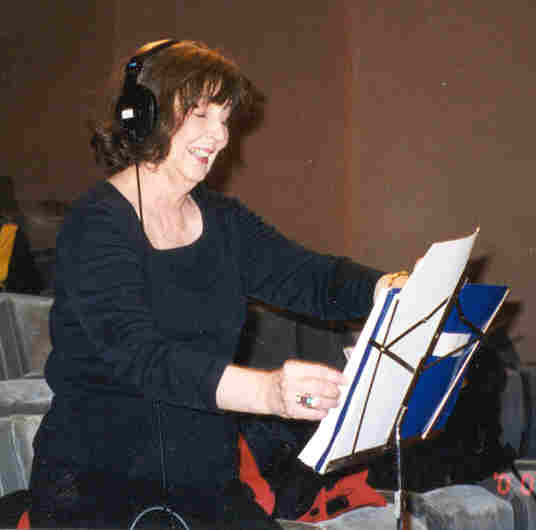 Rosemary Hopkins directed and Lord Margesson hosted the evening.
Literary Agent Donald Maass is the host of the popular segment, "The Back Staircase", which highlights interviews with New York's top mystery writers and professionals. Don's special guest this month will be one of the mystery field's great humorists, Parnell Hall, author of the Stanley Hastings mysteries, and of the recently launched "Puzzle Lady" crossword puzzle mystery series from Bantam books, hailed by Will Shortz, crossword puzzle editor of The New York Times, as "fresh, funny, and ingeniously devised. It kept me guessing right down to the end, just like a good crossword!"
STAGE SHADOWS MYSTERY THEATRE COMPANY, INC.
"Radio Like You've Never Seen It!"
P.O. Box 900, Rockefeller Center
New York, NY 10185-0900
212-604-4612
www.stageshadows.com stageshadows@hotmail.com